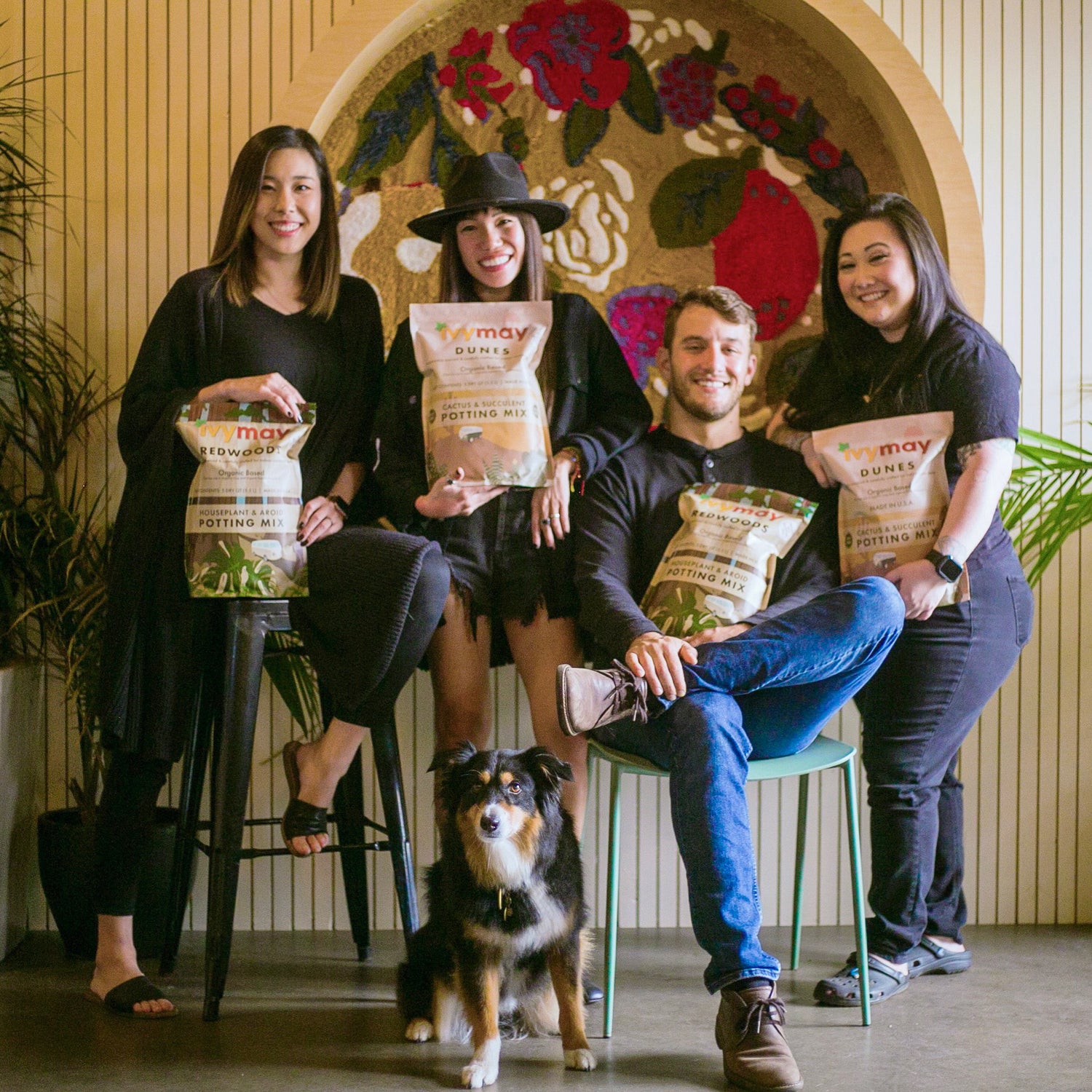 About Us
IvyMay & Co is a small minority women-owned eco-conscious company based in Encinitas, California. Each member of the four-person team has their own unique academic & professional background: business, sociology, anthropology, & art; but they all share a common love & passion: houseplants. 

IvyMay was founded by Tammy Nguyen & Cody Warden in June 2020, offering houseplants with free local delivery. The company aimed to boost mental wellness during California's mandatory stay-at-home order - a dark & unstable time in our community. The duo operated the business out of their second story two-bedroom apartment in Pacific Beach, California.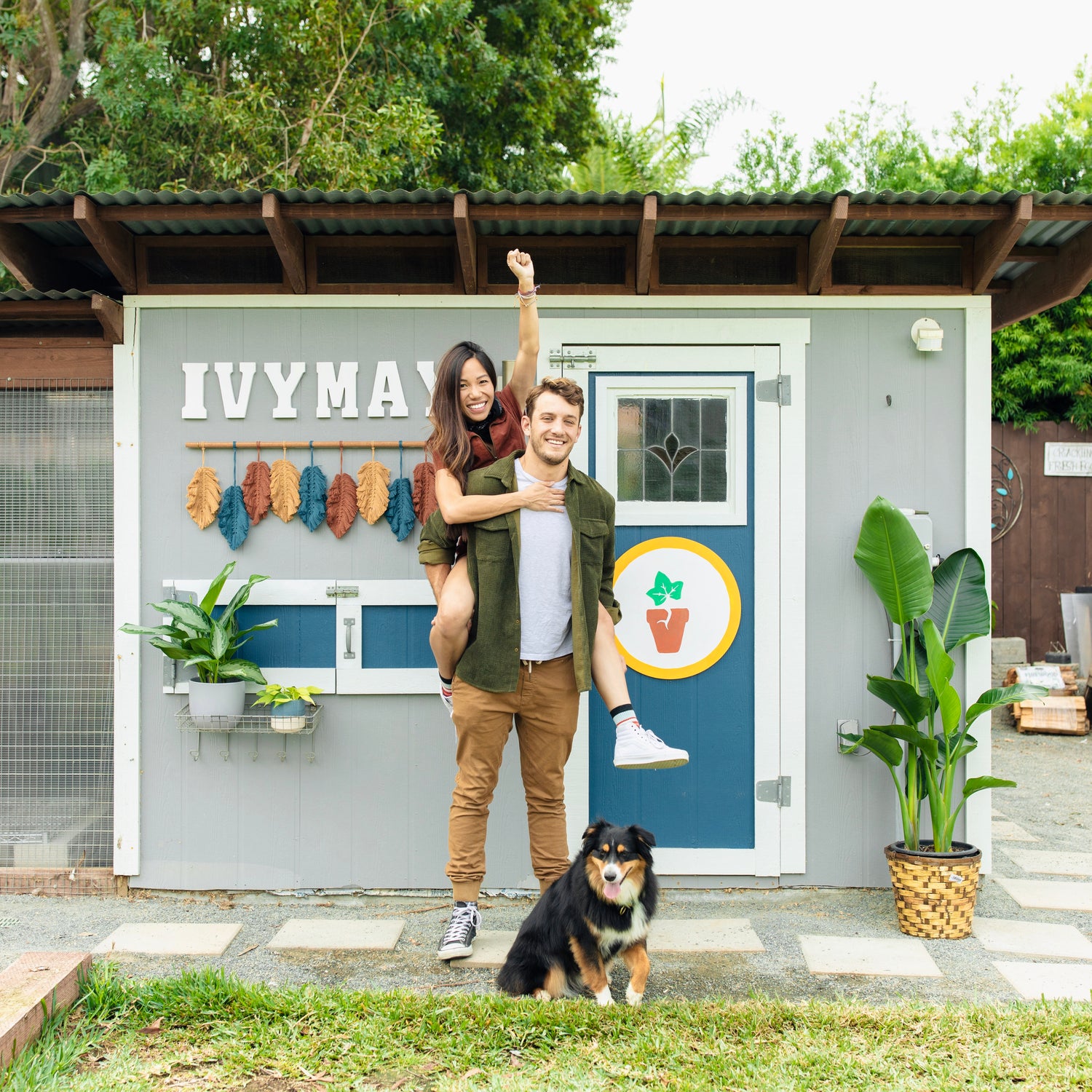 As the company found itself growing exponentially, Nguyen & Warden's landlord informed them that their unit was being sold, causing the co-founders & their new company to relocate in October 2020. During the abrupt transition, IvyMay & Co. added Thaimae Le as a partner & scrambled to transform an old chicken coop into their new office & greenhouse. 

The company began to draw local & national attention, being featured in several news articles & local television segments. While simultaneously building the brand, IvyMay began to accept commercial clients for in-store & branded content styling in November 2020.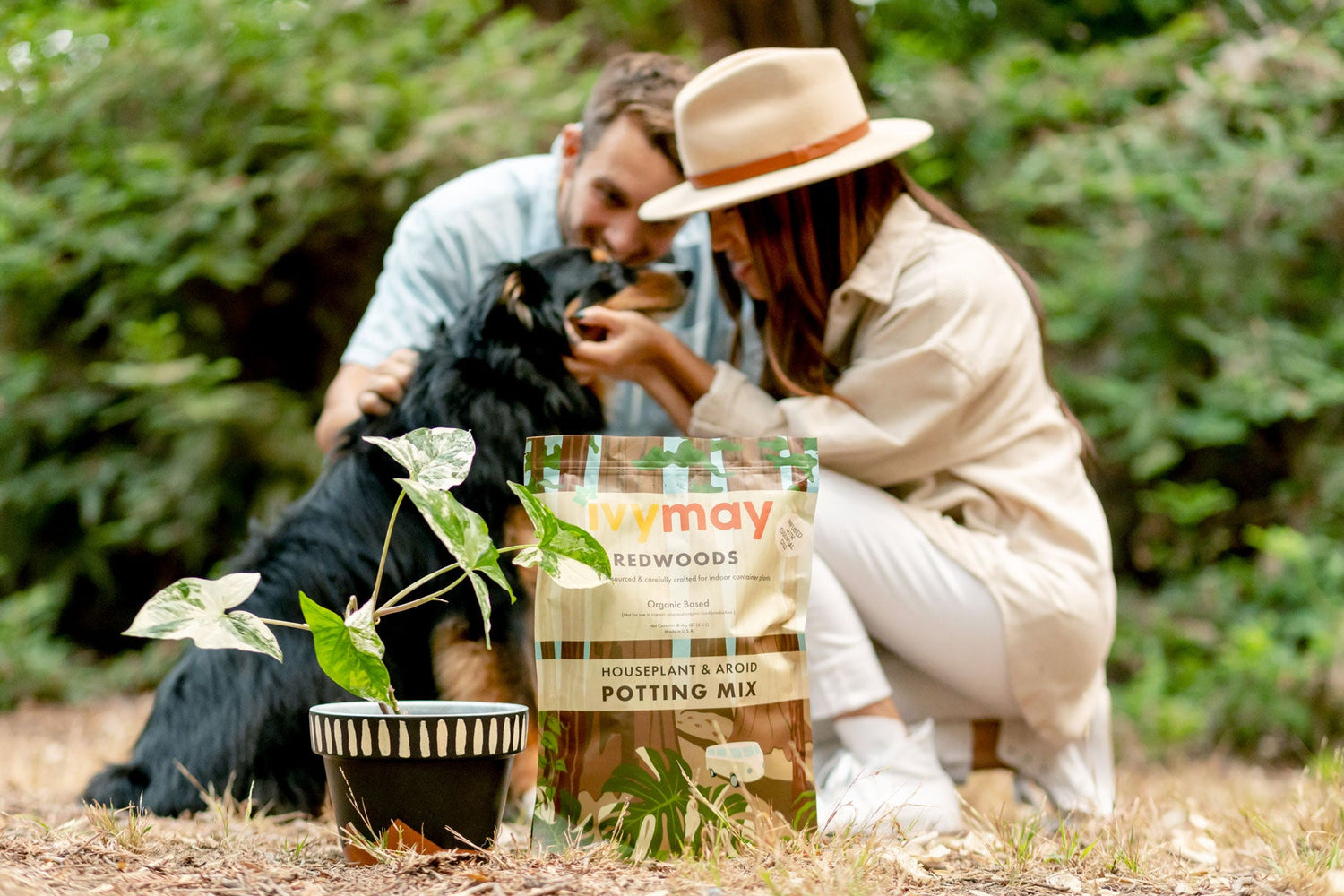 During the everyday operations of the company, IvyMay began to notice a lack sustainability & renewable options in their industry. The company began to meet with experts to research & develop greener solutions for their customers & ultimately, the planet. 

In April 2021, IvyMay announced the discontinuation of live plant sales & decided to dedicate themselves to developing more sustainable products & commercial biophilic design.

After nearly a year of collaborating, the team officially added talented artist, Anna Hong, as their company Art Director in November 2021. The four-person team combines their individual strengths to work towards modern houseplant products for modern houseplant parents.